While googling for a premium dog food product for your furry friend you may have seen – Dr marty dog food suggestions quite often. You may have also received suggestions for using Dr. Marty's Nature Blend Dog Food from different owners. They recommend this product because they have probably used this freeze-dried raw dog food.
Dr Marty Nature's blend product is popular because of the claim that there is zero presence of artificial ingredients. So, if you are stuck with the decision on whether or not you should buy this dog food product, don't worry. In this article, we will explore different facts and analyse them to determine how good this dog food product is.
Dr. Marty's Nature Blend Dog Food
In my honest opinion, Dr. Marty's Nature Blend Dog Food matches the hype that it creates amongst the dog owner's community. One of the main reasons for the hype is the quality and distribution of various ingredients.
The ingredients present in dr marty's nature blend sufficiently offer the nutritional value that a dog requires. In addition, the product clearly mentions that it has no artificial preservatives, additives, fillers or any other synthetic ingredients in the mix and it's true.
I mixed the nature blend and gave it to my furry friend, there were no signs of distress or any infection which may suggest the presence of any additives or preservatives. Let's have a closer look at the ingredients to get some useful insights.
Ingredients in Dr. Marty's Nature Blend
The ingredients that are used in this mix are freeze-dried. This is mainly to maintain the optimal nutrition for the dog. Turkey, beef, salmon, and duck are the 4 main ingredients of this food pack. There are many other ingredients that are used for providing biologically balanced nutrition.
#1 Meats
Beef Liver
Turkey Liver
Turkey Heart
#2 Vegetables
Sweet Potato
Spinach
Broccoli
Kale
#3 Fruits
Apple Blueberry
Carrot
Cranberry
#4 Superfoods
Pumpkin Seed
Flaxseeds
Sunflower Seeds
Some other ingredients include:
Pea Flour
Dried Kelp
Ginger
Salt
Eggs
Mixed Tocopherols (natural preservative)
Nutrition
Just by observing the list of ingredients, you can see the nutritional balance that Dr Marty's Nature blend food provides. The combination of meat, vegetables, fruits, seeds and other ingredients provides necessary nutrients for our furry friend.
Meat: the different types of meat in dr Marty's dog food help to deliver the necessary protein and taurine (essential amino acid for dogs). It supports muscle growth, organ function, and overall health for the dogs. Turkey retains high protein. Salmon and duck are nice options for dogs who have allergic reactions to other meats and organ meat offers essential vitamins and minerals to our furry friends.
Vegetables and fruits: provide different minerals, antioxidants, and fibre. These minerals help with digestion and also improve dogs' immunity.
Superfoods: these are excellent sources of omega-3 fatty acids, anti-inflammatory properties, iodine and digestive enzyme.
How Is Dr Marty's Nature Blend Food Prepared?
The majority of commercial food packs are made at a high temperature. This can eliminate many nutrients and even destroy them. Dr. Marty's Nature blend food is prepared a bit differently. It is gently freeze-dried to maintain the nutrients.
Dr. Marty himself prepares the recipe for making the freeze-dried food and preserves the flavor and nutrients. Dr. Marty uses real meat, eggs, fish, vegetables, seeds, and fruits for creating a well-balanced diet for our furry friends.
There are no preservatives, artificial fillers, or synthetic vitamins and minerals in Dr. Marty's formula. He also ensures there is no presence of grain or any other ingredient which is low in taurine.
Variants of Dr. Marty's Nature's Blend food
Dr. Marty's Nature's Blend food comes in different varieties. You can pick the one that suits your dog. Here are the variants of the main product:
This is considered the best-selling variant of Dr. Marty's Nature Blend dog food. This variant is made precisely made for supporting our furry friend's energy. It also helps with the improvement of digestion, teeth, mobility, skin, and lifespan.
The sensitivity select pack contains a formula that is tailored for dogs who have food allergies or sensitivities. Hence, there are no eggs, beef or wheat in this pack, because many dogs are sensitive or allergic towards these food items.
The sensitivity select pack retains proteins such as lamb and bison. In addition, it also has ingredients like pumpkin, sweet potato, and coconut. There are no artificial mineral powders or additives in this pack.
The composition of ingredients in active vitality is managed keeping in mind the age of the senior dogs. This variant of Dr. Marty's nature blend is for providing support to senior dogs by helping them with their muscles, joints, immunity, and mobility.
There are superfood supplements like tart cherry and New Zealand. The combination of nature's blend formula and superfood deals with the ageing factor and the mobility aspect. It makes your dog feel young because there is a surge in their energy levels after having this food.
This variant of nature's blend is made to facilitate the growth of puppies and young dogs. Ingredients such as meat, flaxseed, turkey, salmon, egg and blueberry provide the optimal composition for balancing the nutrition.
So, if you have a growing puppy you can pick this one because it has nutrient-rich goat milk and calcium which is sourced from seaweed. This makes the dog's muscles strong and the mind sharp. The recommended age for using this nature's blend variant is 6 weeks to 12 months.
The name itself suggests that this food pack is for small dogs. The food in this pack is cut into small bite-sized pieces so that the small dogs can easily chew, enjoy and digest them easily.
Further, the ingredients that are used in the small breed pack include beef, turkey, salmon, cranberry, pumpkin, seed, and ginger. These ingredients suggest that the pack is tailored to handle small dogs having high metabolism and energy.
Essential Wellness Premium Origin
The premium origin is a limited edition variant that is made using some of the most beneficial nutrient-rich proteins. The variant has a combination of New Zealand lamb and venison, grass-fed beef, wild-caught mackerel with superfood veggies and a mix of some fruits with antioxidants. This combination improves digestion, makes joints strong, and keeps the dog's weight healthy, and immune system.
Reasons to Buy Dr Marty's dog food
Till now we have seen the ingredients, nutrition, and variants of Dr. Marty's nature blend dog food. I will use them and provide you with some reasons why you should consider buying Dr. Marty's nature blend dog food.
Nature's blend retains 81% real premium cuts of the meat and this provides high-quality protein and taurine which improves the dog's health.
The food packs are free from synthetic vitamins and mineral powders. Also, there I no presence of any artificial preservatives as well.
Processing of the food is gentle and freeze-dried to prevent nutrient loss, and flavor also remains good.
Dr. Marty personally tailors the recipe, and the distribution of different nutrients helps maintain good muscle, joints, and metabolism. This elevates the energy levels of the dogs, their mobility, and their flexibility.
The presence of omega-3 fatty acids and antioxidants enhances cognitive function.
The digestion of dogs gets better because of the natural fibre and the probiotics that are present in the mix. In addition, the presence of whole food makes nutrient absorption simpler and makes it digestible.
The coat of the dog remains shiny.
Multiple variants of the product are available. Also, the price range helps manage the budget aspect.
Guarantee of 100% money return. Yes, folks. If you don't see any significant change or improvement in your furry friend's health, you can return the unused portion within the first 90 days. They will return your money.
These were some of the prominent reasons which justify why you must consider buying Dr. Marty's Nature's Blend Dog Food. There is a price range for each for each variant and you can pick the right product fitting your budget as well.
If you don't trust my opinion, fine. But, have a look at Dr. Marty's vision and see why he introduced these products:
Inspired by my clients' success, I designed premium freeze-dried raw food, treats, and premium supplements to target and help ease common issues they may face with their skin, coat, joints and more.
Feeding Guide
The quantity of Dr Marty's Nature blend dog food you plan on feeding your furry friend will rely on different factors. Your dog's age, weight, energy levels and health condition will help you sketch a rough idea of how much dr Marty Nature blend food you can offer.
In general, to feed your dog Dr Marty Nature Blend Food, you have three choices.
Dry – for feeding dry, you can offer an approximate quantity to your dog straight from the bag. The nature blend is prepared in such a way that if a dog prefers dry food they can have it as it is.
Wet – if you are planning to give in liquid form, you can maintain a 2:1 ratio of food to water and allow the mix to settle. After 2-3 minutes you can serve the wet food.
Mixed – for mixed solid ones, it is recommended that you use it as a topping on your furry friend's regular food for boosting nutrition.
Switching To Dr Marty's Nature's Blend Dog Food – The First Bite
It's crucial to prepare your dog before you are presenting a new food item to them. The official page for Dr Marty's Nature Blend suggests you present this product slowly and make it a regular food treat for your furry friend.
Following are some of the steps you can follow to help your dog grab the first bite:
#1 Introduce the Nature's Blend at a regular mealtime
Offering the dr. marty dog food at the regular time will help with the easy transition. Your dog is used to having food at that time so, they won't resist. However, it's best you provide nature's blend dog food with their regular treat and in small proportions.
So, during the first 3 days, reduce 25% of the regular food and combine nature's blend with it. Observe their behaviour, if they have acknowledged the new food item you can increase the ratio of Nature's blend.
#2 Encourage the positive response
When your furry friend is showing positive signs and has accepted the new recipe, encourage their behaviour. Try using simple commands or just play with them. This will encourage them to eat this recipe even more.
#3 Keep increasing the ratio
After successfully making your dog eat the new meal for a couple of days, you can gradually start to increase the ratio. Here is a simple breakdown for doing so:
Day 4-6: the food treat should contain 50% nature's blend and the remaining portion must contain their normal diet.
Day 7-9: once your dog has developed the habit of eating their regular meal with 50% presence of nature's blend, it's time you make the ratio 75.
Day 10: if your dog hasn't resisted or shown any signs of discomfort for 9 days, you can serve your dog a complete 100% meal. Offer them a full bowl with nature's blend and nothing else.
The transition may seem simple, but, you must carefully monitor your dog's behaviour every time you change the ratio. It is possible that your dog is not happy with the change in their regular meal.
#4 Use different food item
As mentioned earlier, it's possible your dog will resist the new dr marty natures blend. Here are some of the reasons why your dog may resist nature's blend food:
Difficulty in adjusting to a new food
Your dog is habitual in eating the food you provide. So, it's obvious that the variation in texture, flavour or taste of Dr. Marty's Nature's Blend will unsettle their mood. They will need some time to adjust to the new smell, taste and color of the food.
Dogs are allergic to different food items and it's possible that the ingredients present in dr.marty dog food are causing an allergic reaction. So, if you observe any signs of discomfort you must stop feeding them the nature's blend and consult with the vet regarding the health issues of your furry friend.
If your dog is having an underlying medical condition or has digestive issues, it will resist anything new. The problem elevates when you are not aware of the condition and you make your furry friend eat something new.
At times, it's possible that a dog is suffering from a behavioural issue and it's reflected in their eating habits. Stress, anxiety, and boredom are some of the common behaviours which can alter their instincts and make them act out. They will refuse to eat their food, eat slowly or finish it fast.
Your furry friend may have their own food preference and introducing Dr. marty's nature's blend dog food may not be one of them. They are picky and their personal preference often affects their behaviour. For instance, you will see them spit out the food or completely swallow it. This reflects their disinterest in the new food item.
So, to make your furry friend have a bite of dr marty's nature blend, you can use dry, wet, or mixed ones with some topping to improve the flavour and the smell.
FAQs
Is Dr Marty Goldstein really a veterinarian?
Yes, Dr. Marty Goldstein is an actual vet. He has a veterinary experience of more than 45 years. Marty received his DVM degree from Cornell University in 1973. He has also written a book on animal healing. He is well known for the recipes for pet food, especially the ones that are tailored specifically to address different health aspects of both dogs and cats. Dr. Marty Nature's blend reviews on the internet show how well it's acknowledged in the pet community.
Is dr marty legit?
Dr Marty Goldstein reviews are quite impressive. The official website has a rating of 4.95 stars from 3177 customer ratings. This indicates that the majority of pet owners are satisfied with dr. marty pet food. So, if you are worried about its legality don't, because they have an experienced vet who is dedicated to providing the best possible food and also they have excellent customer service as well.
Are there any dr. marty pets coupon code for purchase?
Yes, there are several coupon codes available for dr marty's pet food. You can sign up for the newsletter of Dr. marty's official webpage and get a discount or pet coupon code which may possibly provide you with 25% off your purchase. In addition, you can get about a 50% discount on all food formulas or treats on creating an account.
Where is dr marty nature's blend made?
The dr marty nature's blend is made in Woodland Hills, California. The company makes this raw food item using four main ingredients. These ingredients are turkey, beef, salmon, and duck. The quality of the cuts of this meat is top-notch and not many food companies or food brands can match this.
Dr. Marty's Nature Dog Blend Food – Author's Take
Dr Marty goldstein dog food is good for your dog and if you are hesitant in buying any other product whether online or from the store, you must definitely consider buying it. What's the worse thing that could happen? I mean look at the 100% guarantee about the money return.
So, buy one pack of Dr. Marty's Nature Dog Blend Food and see how it pans out for your furry friend. If it works well then you have yourself a fixed dog product that you can get for your dog if not, you can return it within 90 days.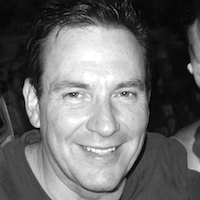 A retired veterinary technician and full-time dog parent. James knows to serve the community with the best of his knowledge of animal healthcare. He has been working in a known veterinary clinic for quite a few years. He loves reading blogs on pet nutrition and writes unbiased reviews of dog products.