Bobi, a purebred Rafeiro do Alentejo from Portugal, has broken two Guinness World Records for being the oldest dog living and the oldest dog ever. He turned 31 on May 11th, 2023, and celebrated his birthday with a massive party attended by over 100 guests. Here's everything you need to know about this remarkable canine.
Bobi's Early Life and Survival Story
Bobi was born on May 11th, 1992, in a wood storage shed owned by the Costa family in the rural village of Conqueiros, Leiria. He was one of four male puppies born to Gira, a female Rafeiro do Alentejo.
However, his father decided they couldn't keep the newborn puppies and took them away from the shed the next day, while Gira was out. He buried them alive, unaware that he had left one puppy behind, Bobi's colouring made him blend in with the surrounding wood.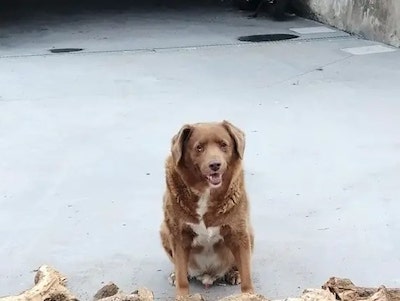 Bobi's owner Leonel Costa, who was eight years old at the time, and his sister were heartbroken by their father's decision. But then they noticed Gira kept returning to the shed and discovered the surviving puppy.
They decided to keep his existence a secret until he could open his eyes. We knew they wouldn't do anything to him then and that Bobi would remain with us. So we kept the secret, Mr. Costa told AFP. Afterwards, we were punished, but it was worth it, he added.
Bobi's Record-Breaking Achievements
Bobi's age has been validated by the Portuguese government's pet database and certified by Guinness World Records. 
On February 1st, 2023, he was recognised as the world's oldest living dog and the world's oldest dog ever, breaking a nearly century-old record previously held by Bluey, an Australian cattle dog who died in 1939 at the age of 29 years and five months.
A purebreed Rafeiro do Alentejo, also known as Portuguese mastiff or Alentejo mastiff, is a large breed of livestock guard dog whose normal life expectancy is between 12 and 14 years. Bobi has lived more than twice as long as his average lifespan.
Bobi's Health and Longevity Secrets
The Costas have stated that Bobi is in reasonably good health for his age, although he has trouble walking and possesses poor eyesight. 
He has had a good run of health, despite collapsing due to breathing difficulties in 2018.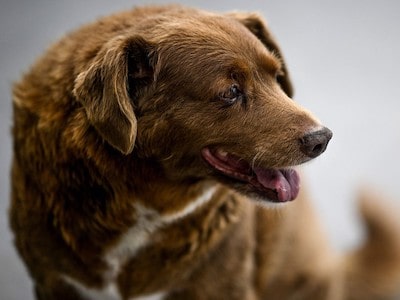 His owners attribute his longevity to a "calm, peaceful environment" and consumption of human food rather than animal food. His diet consists mainly of rice with chicken or fish, vegetables and fruit.
He also enjoys social interaction with other animals and humans. His longevity could also be attributed to good genetics, as Bobi's mother lived to 18 years.
Bobi's Birthday Party and Celebrity Status
Bobi celebrated his 31st birthday on May 11th, 2023, with a big traditional Portuguese party at his home in Conqueiros. 
More than 100 people, some travelling from overseas, attended the festivities which included plenty of local food and a dance troupe which Bobi danced with. Bobi also received many gifts and treats from his fans and admirers.
Bobi has achieved worldwide fame for his age, becoming somewhat of a celebrity after being awarded his Guinness World Records titles in February. 
"We've had a lot of journalists and people come from all over the world to take a picture with Bobi," Mr Costa said. "They've come from all over Europe, as well as the USA and even Japan."
Bobi is an inspiration for all dog lovers and a testament to the bond between humans and animals. He is truly a wonder dog who has defied all odds and lived a long and happy life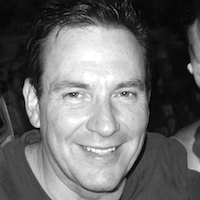 A retired veterinary technician and full-time dog parent. James knows to serve the community with the best of his knowledge of animal healthcare. He has been working in a known veterinary clinic for quite a few years. He loves reading blogs on pet nutrition and writes unbiased reviews of dog products.