Got a dog food that has Pork meal as its key ingredient? Read our post to find out the truth about Pork meal in dog food!
Pork is a great dinner recipe on weekends. But like me, the majority of dog parents fear the debate, of whether pork is good for your canine buddies.
We still have mixed opinions on feeding pork meat to our dogs, but we are sure to weigh pork meal on the good side.
Yes, a Pork meal in your dog food would be a good alternative to a different protein source than a chicken meal.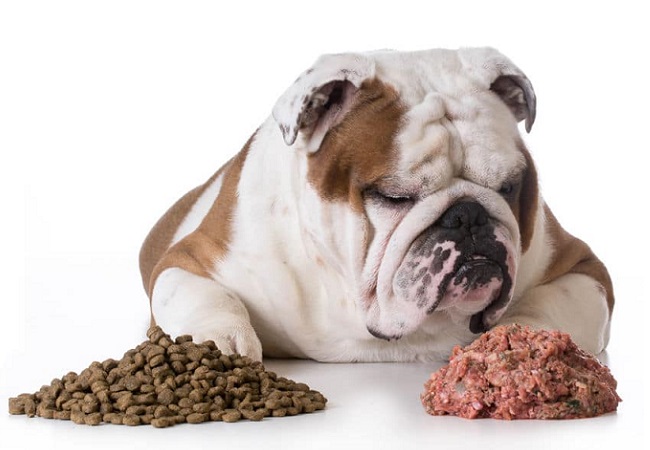 The Pork meal is not only found as a combination of a meal with other meat meals.
But they also make a tasty and nutritionally enriched meal recipe in dog food by themselves.
A pork meal in dog food is a novel source of protein that is sure to optimize the health of your pooch, with its beneficial nutrients!
All You Need to Know About Pork Meal in Dog Food
There are many things to know about pork meals in your dog food. So, below we have mentioned the most basic question from what is a pork meal to debunking myths associated with Pork itself.
What Is a Pork Meal?
A pork meal is a dried end-product of the rendering process. Pork meal can be prepared from slaughtered pork or raw frozen pork meat.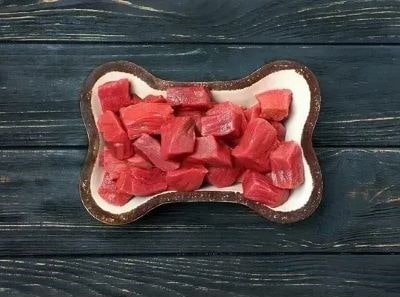 Thus pork meal is a coarse fine powder obtained from the extrusion process of rendering with 10% or lesser moisture content.
Thus a pork meal will be 70-80% of protein concentrate powder from pork added to dog food.
Why Not Pork Meat and Why Pork Meal?
Pork Meat has got a dubious and debated image when it comes to feeding your dog. In general, too pork meat has more chance of causing infection.
Mostly Pork meat or pork meat organs have 70% water and 30% protein per ounce of meat.
So, eating pork meat won't compensate for the daily nutrition allowance of your dog.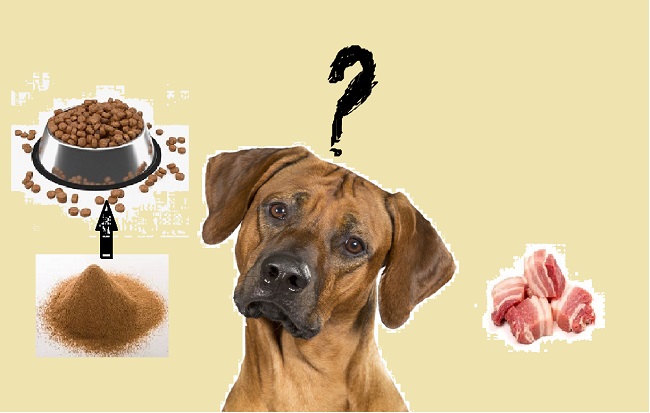 Whereas pork meal in dog food is considered to be a highly stable source of protein. Because they are already concentrated by protein and have little to no moisture.
Pork meals in dog food especially dry dog food are easy to store and they remain safe for consumption even after a longer period of time.
Moreover, Pork meals are also formulated with other additional bonus ingredients.
This makes the pork meal in dog food more nutritionally balanced and beneficial.
What Is Porcine Protein?
The term Porcine is used to denote anything relative to pig or swine. It is derived from the Latin "porcus" meaning "pig."
So, a porcine protein would be the crude protein powder rendered from pig/pork/swine meat.
What Is Porcine Meat and Bone Meal?
Porcine meal and Bone Meal are prepared after the moisture and fat have been removed in the usual rendering process from the pork.
Porcine Meal is the protein residue and consists of 100% content from pork.
How is Porcine Meat and Bone Meal Prepared?
Porcine Meat and Bone Meal are prepared by using a two-stage evaporator system of Dupps continuous dropping film.
The process takes place under a vacuum in two stages. The first stage is at 120 ° F and the second one is at 276 ° F.
The product takes about 30 to 40 minutes and is exposed to temperatures as high as 310 ° F. No additives or other ingredients are added to the final product.
Porcine Meal Analysis
The below information shows the Guaranteed Analysis of Porcine Meal by West Coast Reduction Ltd.
Protein (Min.) 54%
Pepsin Digestible Protein (Min.) 85%
Phosphorous (Min.) 1%
Ash (Max.) 25%
Moisture (Max.) 6%
Is Pork Meal a Novel Source of Protein?
Yes, pork meal is a novel protein. Pork meal is for sure a novel source of protein in dog food. Though not as popular as traditional meat meals like Chicken/Lamb/Beef, it still holds good crude protein content.
Yet, being a novel source of protein it offers optimal nutritional benefits to your dog's health.
Is Pork Meal Anti-Allergy Dog Food?
Yes, Pork Meal is anti-allergy dog food, for dogs that have allergies to other meat meals.
Pork meal in your dog food can be best suited for dogs that have allergies to chicken meal or lamb meal.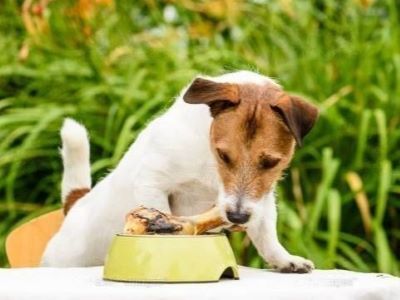 In such cases, look for pork meal recipes in your dog food that don't have other meat meals in them.
Look for one limited ingredient pork meal protein in your dog food.
However, it needs to be noted that some dogs might even have allergies to pork meal or pork meat.
So, in that case, pork meal in dog food would be a preferential option.
Always consult your Vet if you switching to a new or different meal for your dogs.
As it is best to take their advice in alternating between protein meat meals.
Debunking Myths About Pork Meal
Pork meal in the dog food market has been recently added. Obviously, it still stands the test of time to be as popular as other meat meals like chicken meal or beef lamb.
But we would like to address and debunk common myths that are widely associated with a pork meal.
If Pork is High in Fat, What's the Deal With Pork Meal?
Yes, it is true pork meat is high in fat content as compared to chicken. But the same won't hold for pork meal.
As pork meals are prepared by rendering process at higher temperatures, the maximum fat from the meat burns out.
So what basically makes the pork meal is the dry powder of concentrated protein.
So, pork meals are not as high in fat content as compared to pork meat by themselves! Also, it is best to consider your dog's body weight and feeding guidelines.
Most of the pork meal recipes in dog food have given feeding instructions as per the weight of your dog. So never overfeed, how so ever healthy a pork meal be!
If Pork Cause illness in Dogs, How About Pork Meal?
Any uncooked or unclean raw meat can cause illness in dogs. However, Pork meat has a negative reputation.
One such reason is, Pigs are intensively farmed and suffer a fate similar to factory chickens.
They are raised and housed indoors and fed man-made food. This food is of poor nutritional quality. And sometimes it contains antibiotics and growth promoters.
Thus, there is a high chance that your dog might get ill from eating freeze-dried pork meat from an unknown source. But the same is not true for a pork meal!
The pork meal added to dog food is prepared by following guidelines and rules by AAFCO, so they often mention the source of pork meal.
So, you can rest assured when feeding pork meals to your dog.
Pork Meat is more nutritious than Pork Meal?
We as loving dog parents think that if we clean and cook pork meat properly it is always whole and more nutritious than Pork Meal.
But, the above statement is a myth! The truth is, pork meal is more nutritious and balanced as compared to whole pork meat!
Prefer pork meals if you aim to provide the most pork nutrients. The ingredients appear in increasing order of their weight on labels on dog food bags.
It means unprocessed pork meat, complete with water and fat when you see pork mentioned as a first ingredient.
A pork meal means pork with removed water and fat. Though a pork meal weighs less than pork meat, it will actually have a higher percentage of protein.
Dogs don't like variety like Pork Meal as compared to chicken meal?
Not a story anymore! Like us, our doggies too like the variety of meal recipes in their dog food. And that's the reason the pet food market is booming with new meal recipes for your dog food.
So, Yes dogs do like variety in their meat meal recipes. But it is always a better idea to keep in mind any allergy or medical conditions of your dog before switching to different or novel meal recipes in your dog food.
Nutritional Value of Pork Meal
Pork meal has high nutritional benefits along with being a novel source of protein.
The following are the nutrients that your dog can benefit from Pork meal in dog food.
Essential Micronutrients: Pork Meal is also rich in essential micronutrients like magnesium, phosphorus, potassium, iron, selenium, and zinc.
These are essential minerals that play vital functions in the body.
Iron is required for making haemoglobin and selenium and zinc play an important role as helping factors for enzymes.
Good source of B-vitamins: Pork Meal is a good source of water-soluble B-vitamins. It has vitamins like B1, B2, B3, B6, and vitamin B12.
Vitamin D: Pork Meal is also an excellent source of fat-soluble Vitamin D. Vitamin D is an essential vitamin for bone health.
What to Look for in a Good Pork Meal Dog Food
The following are the key points to look for before selecting a pork meal in your dog food.
Higher Food Safety Standards
American-made dog foods are usually the highest quality dog foods. It is because pet food manufacturers in the USA have to legally follow the guidelines issued by AAFCO and FDA.
They have a detailed Guaranteed Analysis table mentioning the percentage in any Meat Meal Recipes.
No Artificial Flavors or Preservatives
Try to avoid pork meal recipes that have added artificial flavors or preservatives.
The artificial flavors will increase the taste content of the dog food but might be toxic to your dog's health.
In the same way, added preservatives, will increase the shelf life of meal recipes in dog food but will damage your dog's health for a longer period of time.
No Unlabeled Meat Meals or Byproducts
Although meat meals and by-products are not necessarily evil. You'll want to make sure you select a completely straightforward dog food brand.
That shows precisely what kinds of meat meals or meat by-products are used in their recipes. An unlabelled ingredient is dubious.
Omega-3 Rich Ingredients
Omega 3 fatty acids can help promote proper brain growth of the pooch. Promote shiny coat and healthy skin, minimize inflammation and ease dog arthritis.
Additional Antioxidant-Rich Fruit and Vegetable Ingredients
Our dogs require a healthy ratio of fruits and canine-friendly vegetables just as much as we do.
So making sure that these healthy items are included in the pork-based diet of your dog is a good idea.
Look for foods containing items like blueberries, broccoli, sweet potatoes, or other goods high in vitamins and antioxidants.
Sweet potato is known to contain a lot of good fiber and vitamin dose.
Suggested Pork Meal Recipes in Dog Food
We have picked some quick pork meal recipes in dog food. There are many pork meal recipes available in the market. But the ones here only have pork as a single animal source of protein.
Zignature Limited Ingredient Pork Formula Recipe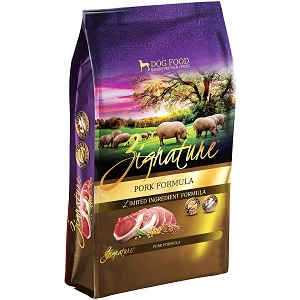 Zignature Limited Ingredient Pork Formula is our first suggestion for pork meal recipe in dog food. This pork meal recipe has pork only as a single animal source of protein.
It is best recommended for dogs with allergies to chicken meals or any other meat meals. It has Pork as well as Pork Meal in the first two ingredients.
Acana Singles Limited Ingredient Pork & Squash Recipe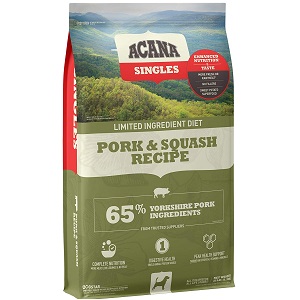 Acana Singles Limited Ingredient Pork & Squash Recipe is a great pork recipe with probiotics in it. It also has 1/2 Fresh/Raw deboned pork, pork meal, and pork liver as the first three ingredients.
The great point about this pork meal recipe is 65% of trusted Yorkshire ingredients.
Conclusion
Thus we can conclude that the Truth About Pork Meal in your dog food is that it is a novel source of protein best for chicken meal allergic Dogs.
However, we suggest consulting Vet, if you are transitioning to a pork meal in dog food for the first time.
And even if your dog has had medical conditions related to Kidney and Urine or obesity.
Resources:
Coile, C., PhD. (2022b, October 27). The 8 Biggest Dog Food Myths. American Kennel Club.
Porcine Meal | Meat & Bone Meal Products. (n.d.). Retrieved November 23, 2022, from WCRL.
Pet foods contain animal contents not explicitly identified on labels. (n.d.). (01-07-2015), from BMC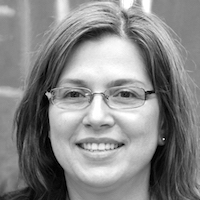 Julia is a Board Certified Veterinary Nutritionist, practicing veterinarian in a non-profit animal hospital and feline sanctuary located in Rochester, NY. She is also a full-time veterinary advisor at DogLikesBest. She focuses on writing healthcare-related topics including dog foods, treats, veterinary diets, food for specific healthcare features, etc. Moreover, any article on DogNeedsBest that has to concern feline health in any way, goes under her scrutiny before being published.