We have reviewed the Wild Earth Dog food for adult dogs along with its ratings, recalls, and ingredients to help you pick the right food for your pet.
If you are feeding your pooch healthy dog food for years you know animal protein is the most common ingredient in every dog food.
Surprisingly it's not the case with Wild Earth. As veganism is a trend around the world, why can't your pooch be a part of it too?
If yes, Wild Earth dog food is the best choice you can make. But is it as beneficial to dogs as meat-based dog food?
Well, to help you know the truth, we have it reviewed for you. So you can prepare your pooch for a vegan diet.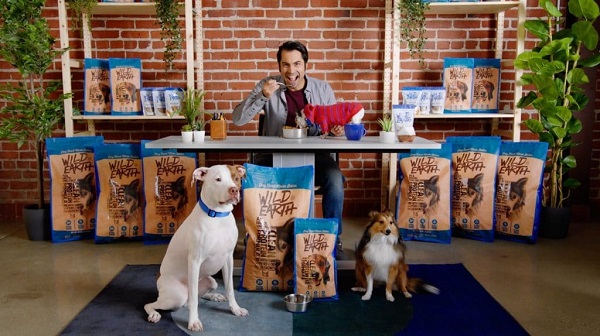 Wild Earth Dog Food Review 2021
We have gathered all the necessary information about Wild Earth and its vegan dog food. This will probably help you figure out if you want to feed your pooch vegan diet or not.
Wild Earth Healthy High-Protein Formula Dry Dog Food
Specifically designed for adult dogs, this dog food contains no fillers. It has a higher amount of protein content than dogs need the most.
Last update on 2023-08-27 // Source: Amazon Affiliates
It is a vegan pet food recipe for dogs. Even if your pooch is allergic to meats, you can be sure he consumes all the nutrients he needs to be happy and healthy with this dog food.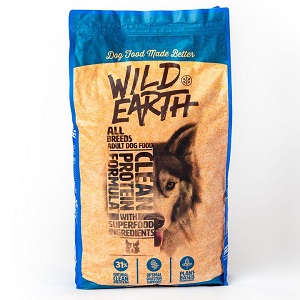 Ingredient Breakdown
Dried Yeast: Dried yeast is a rich source of protein. With it as the main ingredient, you can be sure your dog's protein requirements are met. It also contains 10 amino acids that improve all the metabolic activities of your pooch.
Chickpeas: Added in appropriate proportion, chickpeas have a lot of fibers, proteins, and fats. They also contain energy-boosting carbohydrates to keep your pooch active throughout the day.
Oats: Oats are healthy alternatives to wheat or rice. It contains vitamin B that will maintain healthy skin and coat. It has a lower glycemic index so your pooch has a normal heart rate too. Apart from that, it has some amazing nutrients like healthy fats, vitamin E, iron, and selenium.
Peas, Pea protein: Peas are a plant-based source of energy that is good for dogs. They provide carbohydrates, dietary fiber, and essential vitamins that are extremely necessary for dogs. It helps support the immune system and promotes muscle growth.
Potato Protein: Potatoes are a rich source of starch, and hence contain 72% protein. It is easily digestible by dogs and provides the necessary amino acids. It also works well for dogs suffering from various allergies.
Canola Oil: Vegan food just got better with this ingredient. It is rich in Omega-3, Omega-6, and other fatty acids. They help improve skin and coat, joint health and keeps your pooch energetic throughout the day.
Sweet Potato: Along with a good amount of carbohydrates, sweet potatoes also contain anti-oxidant beta-carotene. It is beneficial for a dog's eyes, and immune systems. They also have amazing nutrients and minerals.
Dried Aspergillus: Also known as koji protein, its addition to dog food makes it a highly digestible protein source. The perfect alternative to animal protein, you can be sure your pooch gets all the energy he requires throughout the day.
Flaxseed Meal: A healthy source of dietary fibers and abundant omega-3 your pooch will surely have healthy skin and coat. It also contains the needed amount of carbohydrates.
Sunflower oil: It is a natural source of Omega-6 fatty acids. Eventually helping your pooch reduce any kind of inflammation and blood clotting. It also supports immunity and improves skin and coat.
Nutritional Analysis:
Crude Protein: 31%
Crude Fat: 10.50%
Crude Fiber: 5%
Moisture: 10%
Calories: 3,557 Kcal/kg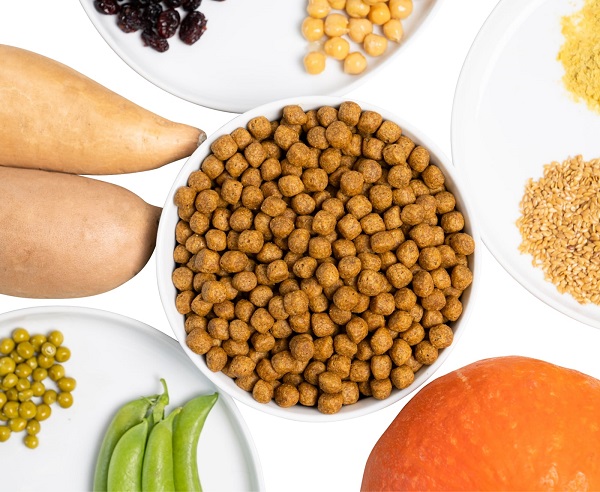 Feeding Guide
Feeding your pooch the right vegan diet is extremely important. But the quantity of food your pooch consumes largely depends on his age, weight, and breed. So read on and make sure to feed him the right amount.
| Weight of Dogs | Cups per Day |
| --- | --- |
| 2 – 5 lb | 1/4 – 1/2 |
| 5- 10 lb | 1/2 – 3/4 |
| 10 – 20 lb | 3/4 – 1 1/2 |
| 20 – 30 lb | 1 1/2 – 1 3/4 |
| 30 – 40 lb | 1 3/4 – 2 1/2 |
| 40 – 50 lb | 2 1/4 – 2 3/4 |
| 50 – 60 lb | 2 3/4 – 3 1/4 |
| 60 – 70 lb | 3 1/2 – 3 1/2 |
| 70 – 80 lb | 3 1/2 – 4 |
| 80 – 90 lb | 4 – 4 1/4 |
| 90 – 100 lb | 4 1/4 – 4 1/2 |
| More than 100 lb | 4 1/2 + 1/4 per each additional 10 lb |
Other Products from Wild Earth
Apart from their vegan dog food, they also offer dog treats. There are three different flavors available in this range.
Peanut butter
Banana and cinnamon
Strawberry and beet
All of these treats are made with Koji and are nutritionally balanced. All the ingredients used in dog treats are clean, natural, and also vegan.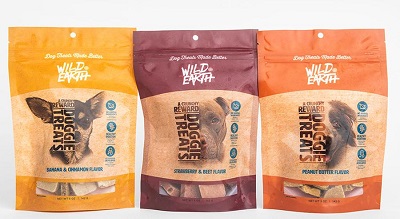 Characteristics of Wild Earth Dog Food
Giving your pooch the best dog food is what all dog parents seek. And this vegan dog food isn't an exception. The blend of all the plant-based ingredients makes it a healthy choice you can make.
Complete protein
Although it's vegan food, it does not mean your pooch will miss out on protein. They made sure to add rich protein sources like Koji, dried yeast, chickpeas, etc. that balances your dog's diet.
Clean Ingredients
This wild earth dog food is made using clean ingredients and no by-products or fillers. It contains quality peas, chickpeas, oats, and sweet potatoes.
Sustainable
This vegan dog food is made using 90% fewer resources as compared to meat-based dog food. Hence you know your dog's food is not just healthy but is also helping the earth heal.
Healthy Skin and Coat
Wild Earth dog food made sure their recipes contain a good amount of Omega-3, Omega-6, and algae DHA. These nutrients keep your dog's skin and coat healthy and shiny.
Digestible ingredients
When you switch your dog's diet to vegan, you don't want him to suffer from any digestion issues. And so all the ingredients used in dog food are easily digestible. In fact, it contains pre-biotic and dietary fibers that will improve your dog's digestion.
What we liked about Wild Earth Dog food
Made using 100% clean protein.
Dried yeast contains a good amount of protein and essential amino acids.
The higher amount of plant-based nutrients.
Nutritionally balanced according to AAFCO nutrient profiles.
Safe for dogs with meat or dairy food allergies.
What we didn't like about Wild Earth Dog food
Expensive compared to other meat-based dog foods
Lack of meaty ingredients won't be much appreciated by all dogs
About Wild Earth Dog Food
Wild Earth is a brand that delivers vegan dog food. It contains most plant-based ingredients that are nutritionally balanced.
Established in 2017, they got their claim to fame in the shark tank. They were offered over half a million dollars to push their business to the next level.
But Wild Earth did not find the idea of using less desirable ingredients in dog food favorable. They were more inclined towards making meat-free plant-based vegan dog food.
After a lot of research, they gathered the necessary ingredients dogs need for their healthy growth.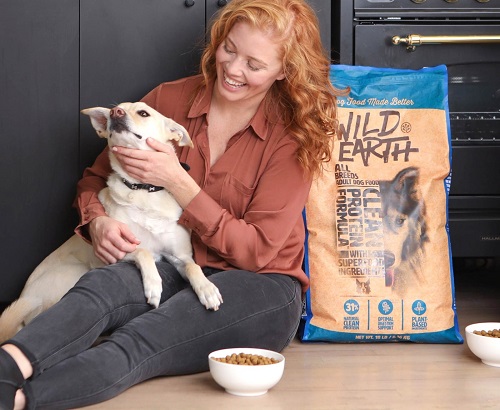 Although they have just one dog food, it is high in protein, high in fiber, with low moisture content. It has 10 essential amino acids to support metabolic processes in dogs.
All of their formulas have fungi-based proteins and whole plant food sources that are healthy for dogs and the planet.
They make only vegan dog food, with the motive to keep dogs healthy and the planet safe.
Several satisfied customers have agreed to the fact that this dog food has made their pups healthy and happy. The credits for the same go to their super-food ingredients.
This dog food has given more energy, fewer allergies, a shinier coat, and a healthy weight to adult dogs.
Whether it is their vegan dog food or vegan treats, your pooch will get food rich in proteins and necessary nutrients.
Wild Earth Dog Food Recalls
There is no recall for the Wild Earth dog food yet. Dogs and dog owners seem to love it as it is safe and healthy.
Given that it is a new dog food brand, it comes as no surprise. But as a pet parent, you should always be aware of recalls.
FAQs
Is Vegan dog food healthy for dogs ?
Yes, vegan dog food is healthy for dogs. But it should contain high-quality protein and enough nutrients to meet the dog's biological requirements.
In fact dogs with a vegan diet live longer. This is because vegan foods have natural anti-inflammatory properties.
Also, vegan kibbles are cruelty-free, so you know your pooch eats a quality diet that keeps him nourished and strong.
Does wild earth dog food fulfill the protein requirements of dog?
They have replaced meat-based protein with dried yeast to provide your pooch the protein he requires. Dried yeast is approved by the Association of American Feed Control Officials (AAFCO) to add in dog food.
It is safe for consumption even for dogs with various food allergies. So your pooch gets the required protein for better nourishment, growth, and strong muscles.
How to change a dog's diet to vegan dog food?
To change your dog's diet to vegan food you need to be careful.
Begin with adding 25% wild earth dog food to his current diet. Then add 50% wild earth dog food along with 50% of his current diet.
Then serve 75% wild earth with 25% of normal diet before you move to complete wild earth vegan dog food.
Conclusion
So Wild Earth is the brand most vegan dog parents loved. It has everything your pooch needs to grow healthy and strong.
It can cost you some extra pounds but trust us it's worth an investment. You will keep the environment safe and your pooch healthy with this dog food.
But we do not really recommend this vegan dog food for dogs with grain sensitivities and allergies. You can consult your vet before changing your dog's diet.
Resources:
Center for Veterinary Medicine. (2022, April 22). How to Report a Pet Food Complaint. U.S. Food And Drug Administration.
How canine heart disease was tied to grain-free dog food. (2022, July 23). AP NEWS
Raw or undercooked animal-source protein in cat and dog diets. (n.d.). American Veterinary Medical Association. Retrieved November 17, 2022, from AVMA.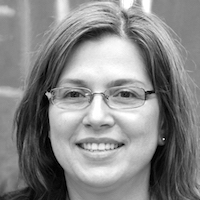 Julia is a Board Certified Veterinary Nutritionist, practicing veterinarian in a non-profit animal hospital and feline sanctuary located in Rochester, NY. She is also a full-time veterinary advisor at DogLikesBest. She focuses on writing healthcare-related topics including dog foods, treats, veterinary diets, food for specific healthcare features, etc. Moreover, any article on DogNeedsBest that has to concern feline health in any way, goes under her scrutiny before being published.