Meat meals or whole meat in dog food has always been difficult to understand due to the different opinions of people.So we tried to make it simpler and informative for you all.
Switching to meat meals from whole meats could be a better option if you are a bit confused about what all your pooch requires to grow healthy.
Also, there are different variants available in the market, that will make your search easier.
One of which is the venison meal. We all know the benefits of venison meat, but you will be surprised to know that venison meals are even more healthy than venison meat when it comes to dog food.
Still not sure? Here's all you should know about venison meals and why your dog needs it.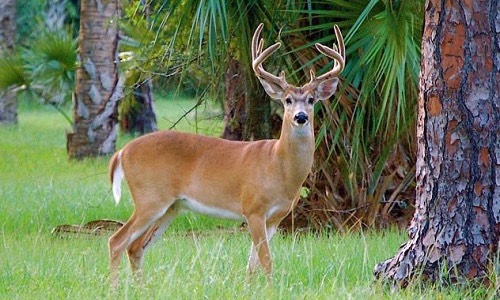 What is Venison Meal?
Venison or deer meal is a rendered venison meat that is completely dried, grounded, and cooked under high heat to make a fine powder.
This fine powder is then made into kibbles that dogs love for their crunchiness. Venison meal generally includes the meat of reindeer, whitetail deer, elk, and moose.
It includes clean flesh, skin, and bones that increase its nutritional value.
This rendered venison concentrate contains a higher amount of protein than fresh venison which makes it a healthy ingredient in dog food. This is because the water content is reduced through the process of rendering eventually increasing protein content.
The Truth about Venison Meal in Dog Food
Venison meal is usually given to dogs with chicken or beef allergies to fulfill animal protein requirements.
This is because venison is a novel protein and it helps reduce allergens and skin irritation in dogs that have recently had an allergy or sickness.
Apart from this, it is also a good source of vitamin B6, B12, and different minerals like zinc, phosphorus, and iron that regulate healthy energy levels and keeps the dog active.
It is much leaner than beef meals. It is also considered a perfect adult dog food ingredient since it contains less saturated fat.
It is extremely easier to digest compared to traditional dry meat meals. Even when fed to the dog for the first time in kibble form the dogs tend to love its aroma and taste.
Benefits of Venison Meal in Dog Food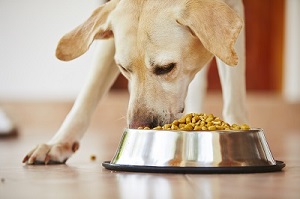 Venison meals are most preferred by dog owners due to their exceptional benefits to dogs, hence below are a few reasons why you should consider adding venison meals to your dog's diet.
Lower Fat and Cholestrol
Venison meals are rendered to reduce water and fat content that is not essential for dogs.
This makes venison meal a perfect dog food for dogs at higher risk of obesity and related health conditions.
Balanced Diet
Proteins, vitamins, and minerals are beneficial for dogs, but in a balanced proportion. Overfeeding your dogs can do more bad to their health than good.
Hence, venison meals contain an adequate amount of proteins, vitamins, and minerals, essential to maintain their energy levels. This helps the dog stay active and fit throughout the day.
Easy to Digest
Venison meals are easier to digest and so are always recommended to dogs with sensitive stomach. This also makes it safe for puppies and senior dogs.
Heart Health
Unlike red meats like beef and lamb that contain a higher amount of fats and cholesterol, venison meal is good for the dog's heart.
This makes it a perfect ingredient for dogs with heart issues.
Fewer Chances of Allergies
Dog parents with sensitive and sick dogs often need to be more careful when it comes to animal protein.
Venison is the safest alternative to chicken, lamb, beef, and other similar animal protein because it is a novel protein.
Taste
Dogs taste their food with their nose before they even eat it. Since venison meals have a better smell, dogs love it's taste as well compared to other meat meals.
So if your dog is a picky eater, we are sure he is going to love version meal in dog food.
How to Choose Venison Meals for Dog Food?
Now that you know the benefits of venison meals in dog food, here are the few things you need to consider before including venison meals in dog food.
Ingredients
Dogs are just like humans and there are chances they can be allergic to certain foods. So make sure your dog isn't allergic to venison or other ingredients added along with it.
This can be done by including a smaller proportion of venison meals initially or consulting a veterinarian for the same.
Protein Proportion
Venison meals are available in combination with different meals to balance the protein content.
So make sure to check the amount of protein, vitamins, and minerals in the dog food, and make sure it is in the right proportion for your dog.
NUTRO Wholesome dry dog food is one of the best you can invest in since it is a combination of version and lamb meal. Lamb and venison meals, are loved by dogs and hence can be a pretty good choice.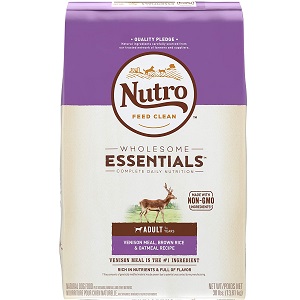 Grains or Grain free
As a pet parent, you don't want anything but best for your dogs, hence including grain-free venison meals like the American Journey dry dog food could be a pretty good choice.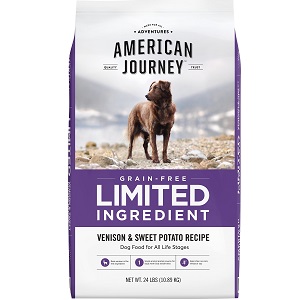 Type
Yes, even dog foods have a type. You will find dry as well as wet venison meals in the market since puppies cannot chew kibbles and adult dogs are not generally fulfilled with wet food.
So make sure you make the right choice keeping in mind your dog's food requirements. If you are looking for wet dog food with venison meal Natural balance wet dog food could be a perfect choice.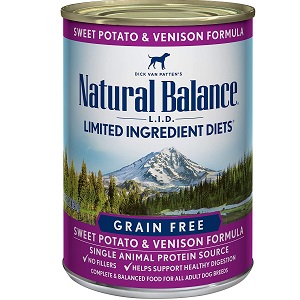 FAQs About Venison Meal in Dog Food
What is venison meal in dog food?
Venison meals that you find in dog food is a deer's meat rendered to reduce moisture content and increase protein and fats that dogs require for healthy growth.
Is venison meal good for your dog?
Yes, venison meals are a good source of vitamin B and minerals such as zinc, iron, and phosphorus which are extremely beneficial for dogs. Also, it has lower fat and cholesterol so is even a healthier alternative to red meat meals.
Can dogs with chicken allergies consume venison meals?
Yes, most probably dogs with chicken and beef allergies can consume venison meals as dogs require animal protein. But still, it is always better to consult a vet before making any changes in the dog's diet.
Is venison meal good for dogs with sensitive stomach?
If your dog has a weaker immune system or is overweight, switching to venison meals for animal protein could be a good choice since it is easy to digest. It has a lower amount of fat and cholesterol compared to red meats and hence is also a good choice for obese dogs.
Final Words
That was all you should know about venison meal in your dog food. Now that you know it all, switching your dog's food from venison meat to venison meal just got easier.
Dogs with food allergies, and who need to lose weight can as well have venison meal in their diet.
References:
Street, H. R., Cowgill, G. R., & Zimmerman, H. M. (1941, March 1). Some Observations of Vitamin B6 Deficiency in the Dog: Three Figures. OUP Academic.
Knight, A. (2022b, April 13). Vegan versus meat-based dog food: Guardian-reported indicators of health. PLOS ONE.
Cammack, N. R. (2021). Low Number of Owner-Reported Suspected Transmission of Foodborne Pathogens From Raw Meat-Based Diets Fed to Dogs and/or Cats. Frontiers.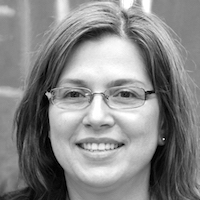 Julia is a Board Certified Veterinary Nutritionist, practicing veterinarian in a non-profit animal hospital and feline sanctuary located in Rochester, NY. She is also a full-time veterinary advisor at DogLikesBest. She focuses on writing healthcare-related topics including dog foods, treats, veterinary diets, food for specific healthcare features, etc. Moreover, any article on DogNeedsBest that has to concern feline health in any way, goes under her scrutiny before being published.